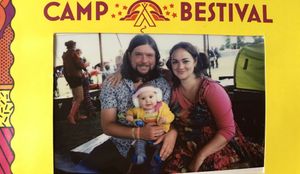 I'm not saying it's a government conspiracy...well..maybe... I am. 
This. Always. 
10 days before you travel the the weather looks like this: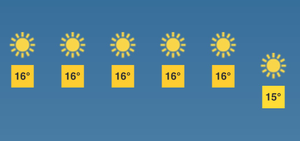 Over the course of the next week a slow but sure degradation of the conditions then occurs, causing a disappointment that only a British camper can really appreciate, until its holiday time and here's the new outlook....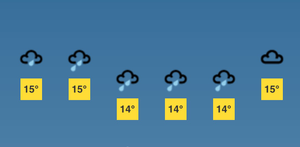 3 days of unrelenting rain in a tent with a baby. That's what I fell asleep looking forward to on the Thursday night, which had been a kind day by not raining on us as we built 'home' for the four nights! And when I say 'fell asleep looking forward to, I mean lay at 4am imagining a rain based humanitarian disaster.... 
Friday.... pouring rain.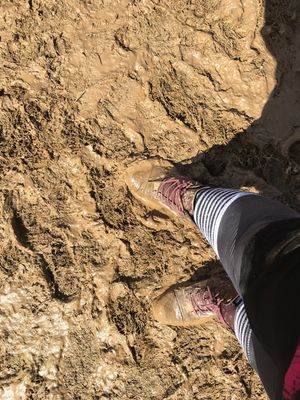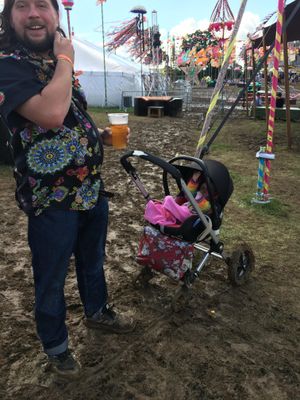 Best find on the Friday night was 
Pronghorn - who describe themselves as the 'Undisputed kings of cowpunk'. I can't add anything that would make that description better. It's punk with fiddles. It's folk at volume with attitude. It's cowpunk. Really loved these guys. 
Saturday...pouring rain. 
Whilst going in search of the 'soft play' tent for baby girl (cos those are the festival highlights now!!) we came across a little off the beaten track stage. The as-yet unofficial Courtyard stage was flowing with PIMMS, burgers and musical talent. 
This man is working hard to make it happen... 
'semi professional indoor busker' Si Genaro, host of the Bournemouth open mic Revolving Doors. 
Having farmed out my own open mic duties for the weekend back at the Black Horse what could be more fitting than playing at someone else's at Camp Bestival - so big thanks to Si for letting me hammer out a few tunes.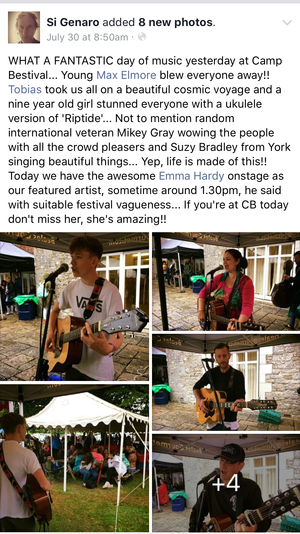 On the Sunday the sun came out for a while before some further epic rain!!! Now it feels like a festival! Don the festival wear and start looking like hippies....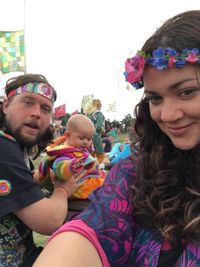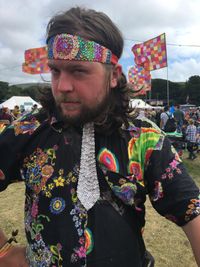 The festival highlight on Sunday night was watching Leftfield perform the Leftism album live, followed by some awesome fireworks (little ear defenders kept Erin sleeping through!). 
The sun came out Monday of course, I'm not bitter...it was good to pack down without the British weather having one last laugh at us. All in all...it was a good time.
Camp Bestival, we will be coming for you again next year.