Staxtonbury 2017: a baby, a guitar and a radio station..... 
This weekend saw Staxtonbury Festival's ninth year and for us it was a busy one! I was there in my capacity as musical artist and my partner Jez as organiser and producer of Two Rivers Radio - Staxtonbury special... 
I was kicking off the Acoustic stage at 12:30 on Saturday and as I arrived to get ready bumped into a couple of nice guys, Mike and Jamie, from Coast and County radio who had come down to see what was going on. I gave a little interview and song ('Blue') which will be airing tonight (Monday 10th July) at 8pm!!!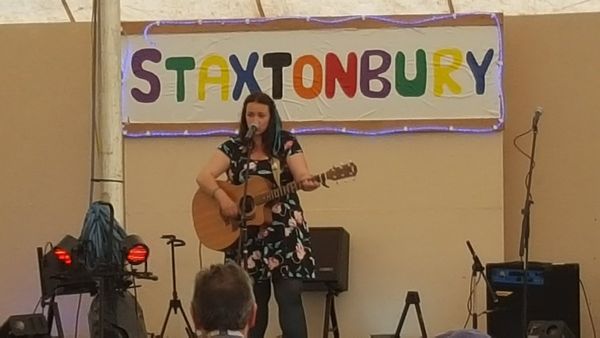 I played a mix of originals and covers and by the time I'd finished there was a good vibe going on and other acts making themselves ready to get the day going. Meanwhile...down at the Radio shack..... 
Broadcasting live on FM - a thrilling time for Two Rivers!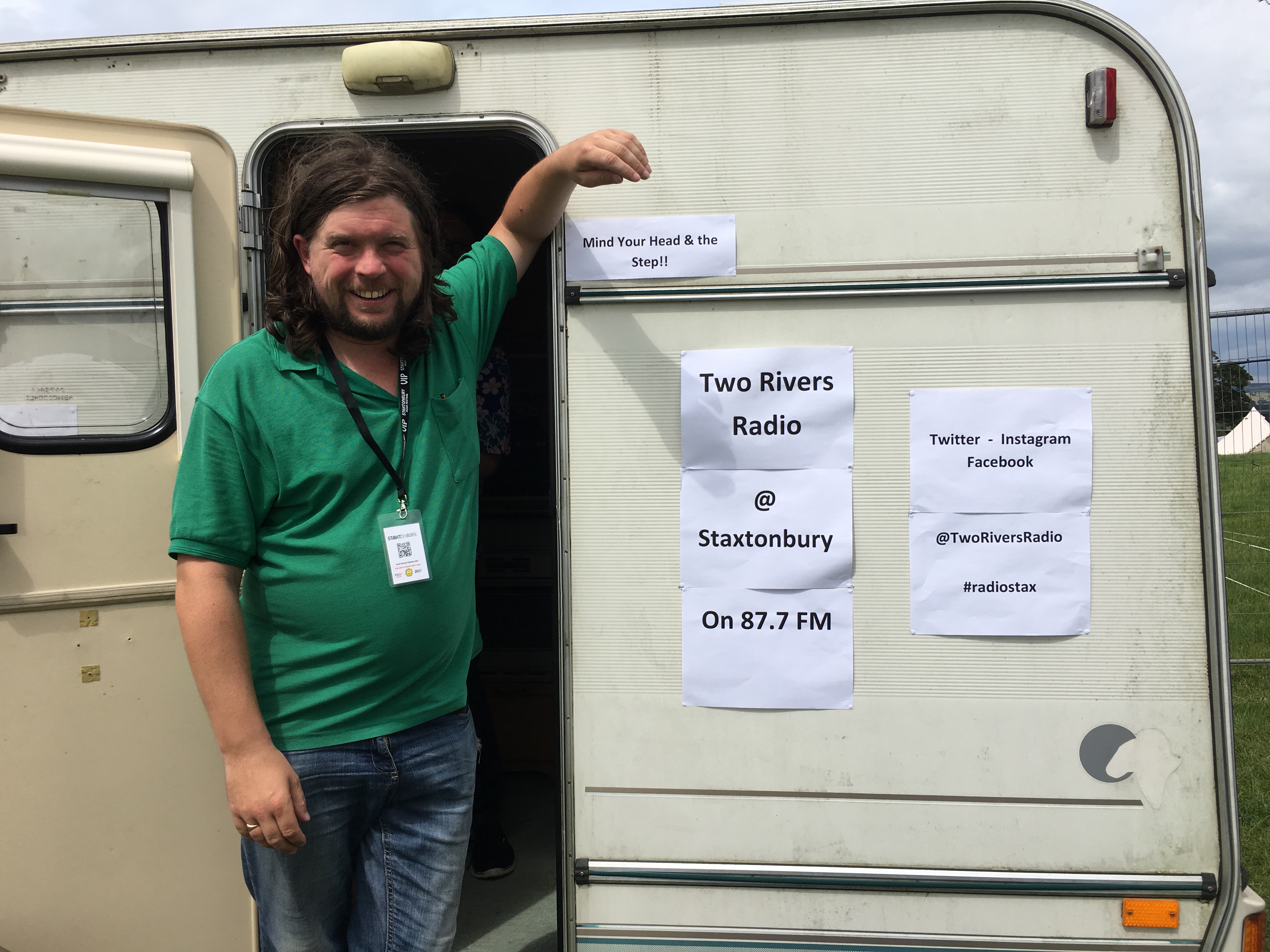 There were less volunteers than the project had hoped for so massive respect for those that kept it going, predominantly Declan Minskip presenting (who completed more than 10 hours on the Friday alone!) with Jez managing the production full time and artist bookings.  Also supported by Andy Wilson and Steve Judge (allowing Jez and Declan to eat a few sandwiches and grab a beer here and there!!!).  There are already a million plans and improvements being bandied about for next year! To follow the Two Rivers community radio project just join on Facebook: 
It was also our first time camping with baby Erin In tow!!! Now, I've been spending my nights waking up at 3am and googling 'camping with baby' for the past 3 months!!! How to keep baby warm, how to cool baby down, how and what to feed her, how and where will she sleep!!! The thought of it all was pretty anxiety provoking (especially at 3am...) so I'm glad that when it came down to it...it was a pretty smooth experience! My advice after all my internet searching for knowledge and wisdom? Just get on with it as best you see fit and it will be right at the end!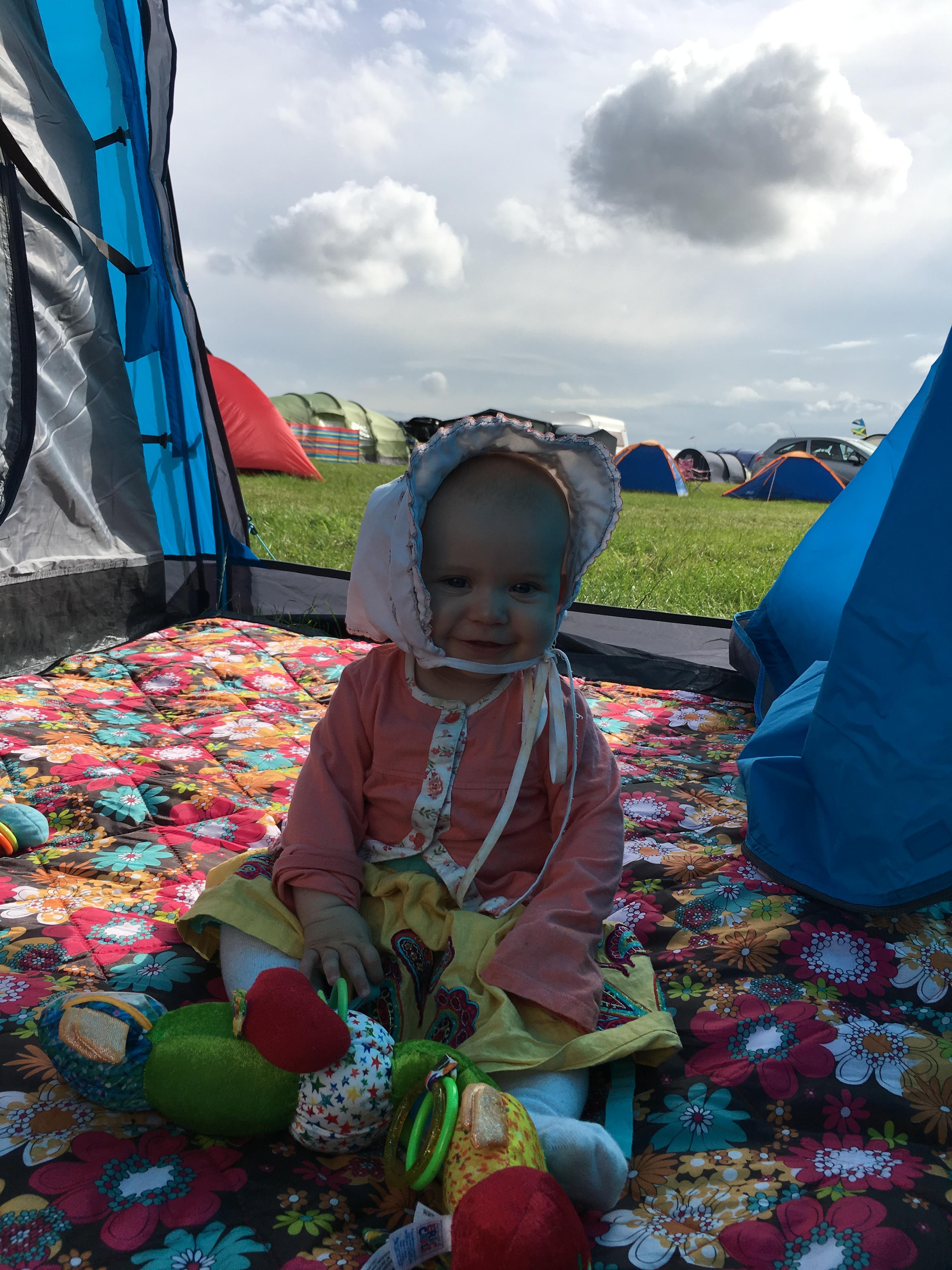 To be kept informed of up coming gigs and events please join my mailing list on the website.